Dixon

Hearne
www.dixonhearne.com
Dixon Hearne teaches and writes in the American Southwest and the Deep South. Much of his writing draws greatly from the rich images in his daily life growing up along the graceful river traces and bayous in West Monroe, Louisiana. After many years of university teaching and writing for research journals, his interests turned toward fiction and poetry—and the challenge of writing in a different voice.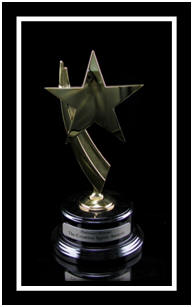 He is the author of Plantatia: High-toned and Lowdown Stories of the South, winner of the 2009 Creative Spirit Award-Platinum for best general fiction book. His work has been twice nominated for the Pushcart Prize. He is editor of several recent anthologies, including A Quilt of Holidays; Thanksgiving to Christmas: A Patchwork of Stories—and co-editor of two recent anthologies of short fiction. His stories and poems, many of which have earned awards, can be found widely in magazines, journals, and anthologies, including Mature Living, Louisiana Literature, Big Muddy, Cream City Review, Wisconsin Review, Post Road, New Plains Review, Weber-Contemporary West, Woodstock Revisited, and elsewhere.
Dixon is currently at work on a novel, as well as new short story and poetry collections. He is a frequent presenter and an invited speaker at the Louisiana Book Festival and other events.
---

Plantatia - One of only two Finalists for the 2013
National Indie Excellence Awards
Native Voices, Native Lands

2014 Spur Awards -- Five poems from Native Voices, Native Lands are nominated

by the publisher for the upcoming Spur Awards.

"My travels throughout the United States have left an indelible mark on my perceptions about the eternal connection between environment and human behavior. Native Voices, Native Lands is a collection of poetry and short fiction exploring people and places in the American landscape –particularly the American South, Midwest, and Southwest. Through words and images I hope to capture some of these salient features and spiritual connections – leaving my own literary footprints in the sands of American thought and culture."

— Dixon

Laughing Cactus Press

Announces Hearne's Latest Book

Order your signed copy today

at an opening discounted price!

$14.00 $12.00

In Native Voices, Native Lands, Dixon Hearne summons the grittiness of history, landscape, and voice with a genuineness that transforms these stories and poems into nearly palpable experiences. Hearne's deftness with sound and sense recall for us the ghosts of other times, revealing how history is not linear but embedded in collective memory, both frightening and freeing. Full of dynamic imagery, these are narratives of struggle and dignity, danger and the "weight of generations," from which a hard-edged and powerful beauty blooms.

— William Wright

,

Editor of The Southern Poetry Anthology (Series Editor, Texas Review Press)

---

Native Voices, Native Lands, Dixon Hearne turns his talented gaze from the Southernscape of his stories in Plantatia to the American West. His enchanting stories and poems skillfully pair the tough existence of Native Americans, settlers, and ranchers attempting to survive and thrive along with the ever-present spiritual auras of past tribes, explorers, and the magnificent land itself.

— Susan Swartwout, author of Freaks and editor of Big Muddy: Journal of the Mississippi River Valley and Southeast Missouri State University Press

---

Native Voices, Native Land by Dixon Hearne is a delightful book about the west told in both prose and poetry. There is nothing cardboard or faint in the stories he shares. I would say he had made footsteps in most of those places from western Arkansas to the Sierras. You will taste the land and feel in their boots--good book.

— Dusty Richards, award winning western author. Watch for "Blood on the Verde River" a Chet Byrnes saga

---

Dixon Hearne has captured the sounds and smells of Christmas past in this heartwarming collection of poems and stories that reflect the true meaning of the holiday in the South.

— Erin Z. Bass, Editor, Deep South Magazine

In this nostalgic collection, Dixon Hearne masterfully weaves together stories, memoir, and poetry—and concludes with several classic Christmas tales. Hearne's stories are not linked by character or plot, but are instead sewn tightly with his gift for voice and vernacular, and stunning ability to evoke the spirit of Christmas. It is a journey readers will enjoy year-round, reminding us that it is neither status nor material possessions that define us, but our capacity to love, give, and forgive.

— Vallie Lynn Watson, Author of A River so Long

Dixon Hearne has written a warm book infused with the sights, smells, and sounds of the past, when togetherness and simple gifts brought families closer. When Christmas Was Real will remind some readers of the times they miss, while younger readers will experience the times they missed out on.

—

Angus Woodward, Author of Down at the End of the River

A Quilt of Holidays

Stories, Poetry, Memoir

If there is one universal impulse that drives the human spirit, it is celebration. It cuts across all ages, cultures, and nationalities. It reflects in great part who we are. Our calendars are crowded with dates set aside to revel, commemorate – even atone. We yearn to express who we are collec­tively, to pause from the drone of our daily lives to share special times with friends and loved ones, days we commonly refer to as "holidays."

The word "holiday" derives from holy day, refer­ring to any day set aside for religious observance. Although many holidays have re­mained linked to world faiths and religion, we have added a number of secular holidays to our calendars over the centu­ries. Most nations, in fact, pause to pay tribute to traditions and significant events in their history.

The holiday stories, poetry, and memoirs in this book speak to the human heart, make us laugh, and remind us of the importance of fellowship and sharing. From poems of New Year's revelry to tales of Christmas, readers will be treated to a veritable cornucopia of images gathered from the holiday spirits of the writers included in this collection.

We hope you enjoy our "quilt of holidays."

____________________________________

Award-winning author, Dixon Hearne, takes us back in time to Christmas past, much like the ghost took Scrooge. While hard times abounded throughout the nation, the hard-working, honest, God-fearing people found ways to overcome the hardships, especially at Christmastime. . . . Touching, poignant moments, making it a book to read year after year—to remind us all to be thankful for what we have.

—

Regina Williams, Editor, The Storyteller

---





Pinterest




Louisiana Books-Louisiana Authors

Plantatia: High-toned and Lowdown Stories of the South

By Dixon Hearne

ISBN: 978-0-9822489-1-1

Southeast Missouri University Press

A collection of thirty-four new stories, resonating with the voices of laughter and human struggle. Tales of discrimination and comeuppances, love and connections, preachin' and prayin', and facing choices along life's journey. More information....

Woodstock Revisited

This is the real deal.

These folks were actually there and done did it! Reading this is just like being there—except you have to supply your own mud. Enjoy!

--Wavy Gravy

ISBN: 10:1-60550-628-1

Author Dixon Hearne is one of fifty authors selected to appear in Woodstock Revisited: 50 Far Out, Groovy, Peace-Loving, Flashback-Inducing Stories From Those Who Were There, an anthology being released by Adams Media in June.




NewPages: List of "New and Noteworthy Books"




Plantatia: High-toned and Lowdown Stories of the South




*

See Reviews

---

Current / New Work:

Three New Books: Native Voices, Native Lands; When Christmas was Real; and A Quilt of Holidays.

Other recent work can be found in Weber: Contemporary West, Big Muddy, Valley Voices, Bacopa Literary Review, Storyteller Magazine, Silver Boomer Books and elsewhere.

Interviews:

www.bellerevejournal.com - Belle Reve Literary Journal

www.dixonhearne.com/40_years_of_change.html - Daily Pilot, Newspaper

www.krcu.org - Cape Girardeau radio interview, Plantatia